Running an eCommerce store is very challenging and competitive. Unless you market your eCommerce Store the right way, you are leaving a huge chunk of cash on the table.
Last weekend I was putting together a proposal for a potential client and was going back to my notes of how I have previously helped eCommerce stores with their marketing and increasing sales.
This article will go in-depth into 16 effective tips and tricks for marketing your eCommerce store. I have tested these strategies with many different types of businesses with great results!
1. Grow Your Email List
I would say this might be the most important tactic for eCommerce store owners.
Email marketing is one of the most cost-effective and powerful tools you can use to grow your eCommerce business. Many store owners concentrate too much on social media but neglect their email marketing.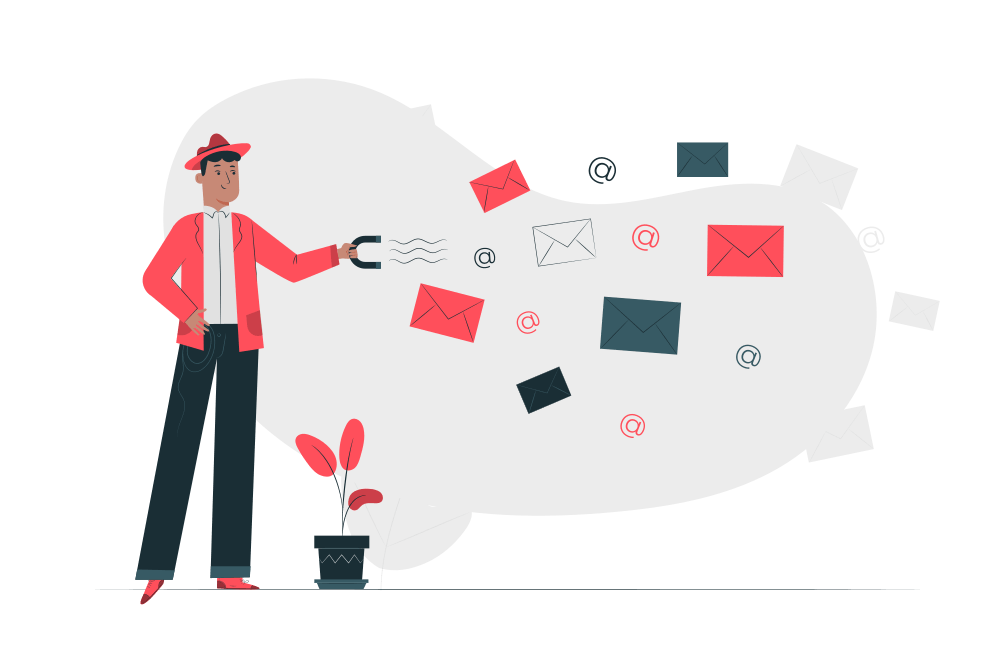 If you are not using email to grow your business, then I would highly recommend setting up a system that will allow you to collect customer emails. You can do this in many ways with different Email Service providers and even free services like Mailchimp or Convertkit.
By capturing your customers' contact information via email, you'll be able to market your eCommerce store directly to them and grow your business.
Email marketing is a great way to keep in touch with current customers, offer discounts or specials for loyal buyers, stay top-of-mind when they are ready to purchase again – whether it's right now or six months from now.
2. Nurture Visitors into Subscribers and Subscribers into Customers
Not everyone who visits your site today is ready to buy now. But visitors have a terrible memory, and they would forget your website in minutes. You can't blame them. They visit 100s of websites every day.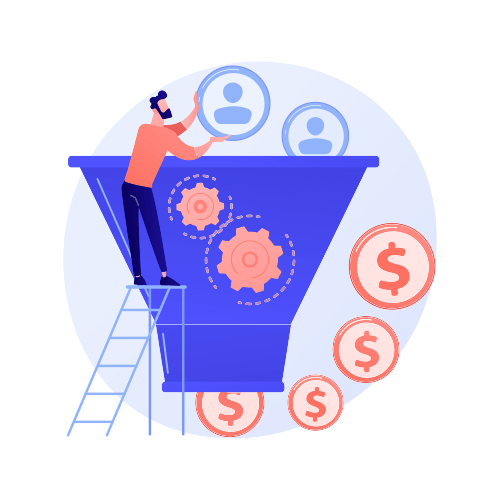 So how do you ensure you don't lose them? By converting them from visitors into subscribers. Once they are on your email list, they will be happy to hear from you if you send engaging emails, and when the time comes, they will buy your products. Imagine this as a funnel.
This conversion time could vary between seconds to even months. But when it happens, you would be thanking your lucky stars that you nurtured the visitors into subscribers and kept them engaged.
Now, how do we get them to subscribe? One way is by using an email pop-up on your website just before they leave or near product pages where users are more likely to buy.
For eCommerce sites, coupons and discount codes are a popular way to get subscribers. But you could also give PDF eBooks or other lead magnets.
For example, if you have a men's clothing store, you could create different PDFs for dressing for different occasions.
Or, if you are selling protein shakes or supplements, you could give a 30-minute exercise video to help grow muscles.
3. Create Highly Valuable Blog Posts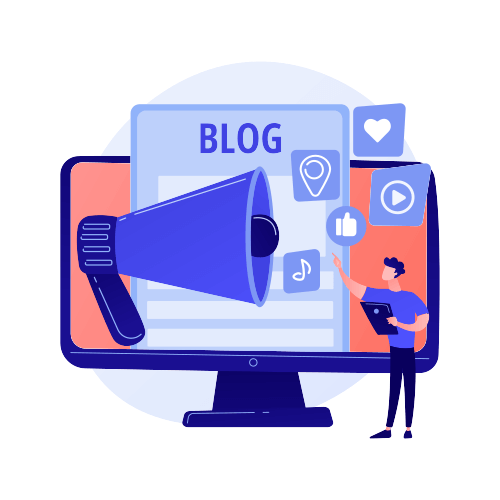 Even though you have an eCommerce store, you can't ignore blogging. It's one of the best ways to increase organic traffic to your website and educate your customers.
Make sure your content is helpful, entertaining, and engaging. It should provide answers to questions your customers have in their mind. Once you educate them, you'll increase your credibility and authority in their eyes.
Readers will come back for more because they know you're a trustworthy source of information.
Moreover, you'll rank higher in Google for your keywords because it increases the authority and relevance of your site.
4. Create Pillar Posts
Pillar posts are long-form blog articles that talk about a specific topic in your industry or niche. These articles are typically in-depth and cover lots of information related to the topic you're discussing.
Pillar posts should be at least 2000+ words long, feature multiple images, and link back to other important product pages on your eCommerce site.
For example, if you are selling Orthopaedic equipment, you can create a pillar post about the top five most common orthopaedic conditions and create links to each of the products related to that condition.
5. Create Downloadable Offers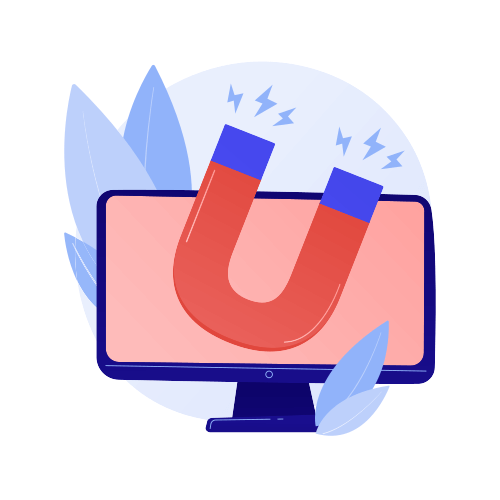 Continuing on the blogging theme, once you get the right content in place and get enough traffic, it is time to create downloadable offers. This can be eBooks, PDFs and so on.
eBooks or PDFs for an eCommerce store? How does it even help?
If you create such downloadable content, the perceived value of your physical product goes up.
One example is a customer who was selling plants and flowers. Instead of just shipping the actual product, I suggested she create tutorials and eBooks that she can email customers as soon as they buy. This gives immediate value to the customer even if the product is yet to be shipped.
And no other competitor is doing this. Which means your customer become repeat customers.
6. Create a Series of Style or How-to Videos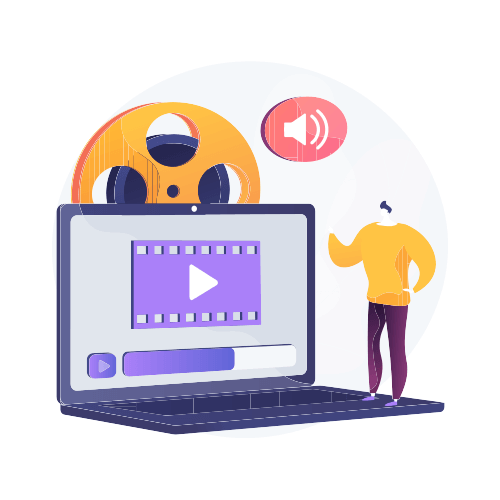 Gone are the days of just having a Shopify or Woocommerce site. If you want to stand out and attract new customers, you will need to do more than just uploading basic product descriptions.
One way is to create a series of style or how-to videos on your eCommerce store page. This can be in the form of tutorials (e.g., for different jewellery styles) or demonstrations from skilled individuals that showcase various aspects of your product line.
Some types of videos you can publish:
Style Tips: These video tutorials are perfect for showing off the latest styles, tips and tricks to make your outfit pop
How-To Videos: If you have an instructional product or service (e.g., how to style hair), then this is a great way of showcasing that information in a short, high-quality video that entices your customers.
Product Demonstrations: These videos show off your products and services in an interesting way that is informative yet entertaining for the viewer
Product Reviews: These videos help other customers make informed decisions about their purchases.
Behind the Scenes: These videos give a sense of your company culture and show what goes on behind the scenes to provide products or services.
Product Teasers: These are usually short clip showing a teaser of your product to increase curiosity.
7. Create Pinterest-Specific Images
Pinterest is one platform that many eCommerce Stores do not use. It is particularly suitable for specific niches like Home Improvement, Beauty, Landscaping, gadgets, etc.
You can experiment with different types of images. Ensure that your eCommerce store always has some beautiful, eye-catching and enticing Pinterest-specific (tall) images to make customers want to click through on them.
8. Capture Abandoned Carts with an Exit Intent Pop-Up
If someone spends half an hour browsing your eCommerce store and adds a few products to the cart, they're at least interested in purchasing something. They're so close to converting, it is worth the effort to show an Exit-Intent Pop-Up to try and capture their abandoned cart, or at the very least qualify them for a marketing campaign.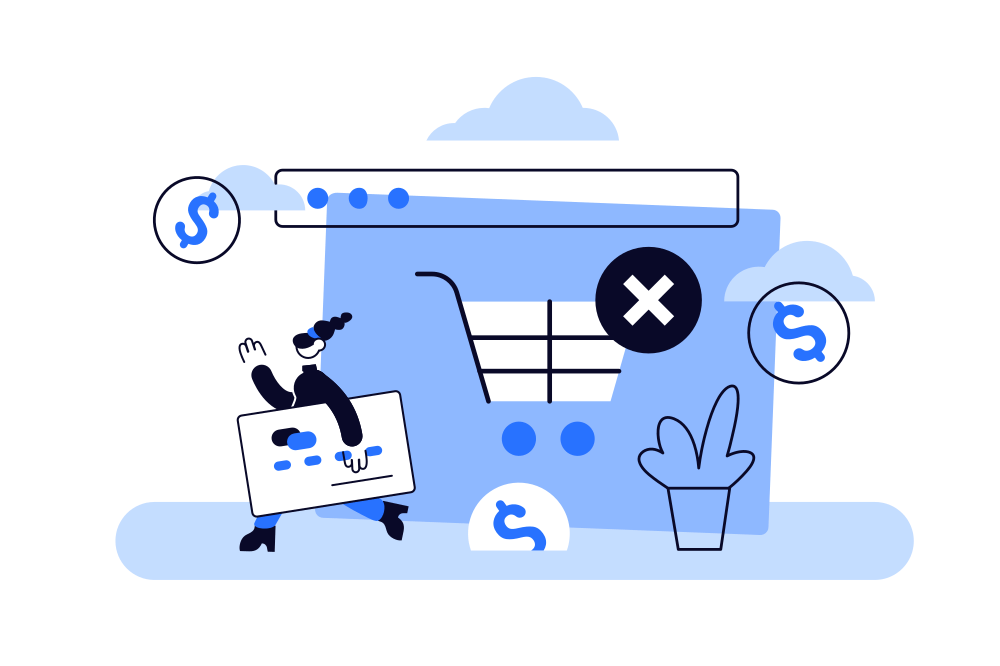 One of the best eCommerce Exit Intent Pop Up templates I've found is from Sumo.com by the AppSumo guys. They have numerous templates that have been tested extensively with hundreds of different variations to know what works best. And they also have a free version that can get you started.
Here are some ideas for what you could do in an Exit Intent Pop Up:
Offer a discount code if they abandon their cart but sign up for your email newsletter.
Capture their email address so you can remind them in a few days to come back for their forgotten items.
Offer them a free product to try if they abandon the cart but give you an email address.
Read this article on how to create an effective Exit Intent Popup.
9. Send Shopping Cart Abandonment Emails
This is taking Cart Abandonment to the next level. Once you have their email address and the product they abandoned, you can send them a personalized email with some incentives to get them back on your web store.
Send them an abandoned cart email with the product they were looking at and a discount code they can use if they check out in the next 24 hours.
This is a great way to get more sales, adds a bit of urgency, and serves your customer by reminding them of the product they wanted.
10. Get People Back to Your Website with Remarketing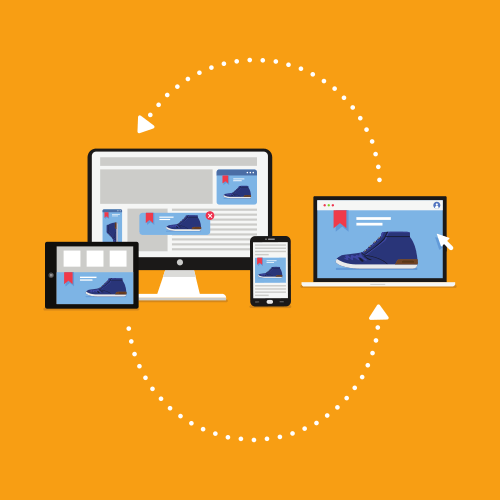 Facebook, Google and other popular websites allow you to track your visitor's actions and then use that information to target them with more relevant ads.
Remarketing is a great use of technology to follow your users on different platforms and advertise them with the particular product they showed interest in.
It might look creepy to some, but remarketing is a fantastic way to keep your business in the minds of previous visitors. And remarketing campaigns are usually cheaper than cold campaigns.
It's a quick and easy way to keep your brand top-of-mind for your visitors and also decrease your Customer Acquisition Cost (CAC).
11. Work with Influencers in Your Niche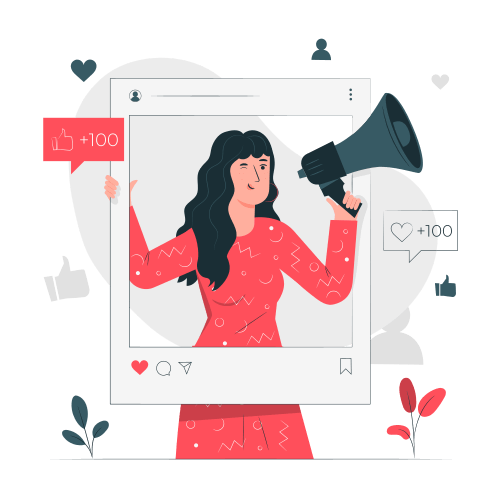 Influencer marketing has existed many years back with bloggers and review websites. But with Instagram, Youtube and Tik Tok, many content creators are making influencer marketing easy and profitable.
For eCommerce businesses, these networks offer a great way to market your store – you can work with an influencer in your field and collaborate on content that will help them promote their own products while also promoting yours.
You can even consider creating an affiliate program with influencers, where they promote your products, and you give them a commission for the sale.
It's important to choose the right influencer: this doesn't mean someone with millions of followers. Instead, target nano or micro-influencers with tens or hundreds of thousands of targetted followers. This way, you get more bang for your buck.
12. Host a Giveaway
People like winning free stuff. As a store owner, you like leads and new customers. How to convert this into a win-win scenario?
Host a giveaway to encourage your customers base to invite their friends. Ask them to share the giveaway on social media to get more entries into the contest.
When the giveaway ends, you can announce the winners and send them their free product. But even better: you can give a huge discount on those same products to all the other participants in the giveaway.
Since they were interested in those products, a sizable percentage of them would convert and buy if you give the right discount.
13. Ask Customers for Reviews
One common mistake business owners make is not asking for reviews. Reviews from your customers can help you grow exponentially. When customers leave reviews about your products and services, they become social proof that other potential customers follow suit.
Clearly ask them to review the product after receiving it.
Offer an incentive in exchange for a review. A discount code would work.
Use these reviews strategically on the product description page and also check out pages.
14. Share User-Generated Content
Reviews are one type of user-generated content. But nowadays, Youtube and Instagram are fast becoming a new and better way to collect and show customers content.
When your customers post an unboxing video or a review on Youtube, they become nano influencers themselves. Their social circle and followers who trust them become your next set of customers.
To incentivise them to post videos, you can give a referral code for a discount for their followers. And collect these videos to create ads for your products.
15. Upsell AND Downsell
When is the best time to sell a customer who just added something to the cart? Not 1 or 2 months from now. It is, in fact, at the moment when they are checking out.
A customer who is currently buying is a hot lead and is ready to buy more.
You can increase the customer's Average Order Value by selling them an upsell or downsell, depending on what they are buying. If they are buying a Suit, you can upsell a Shirt, a tie or a belt. The combinations are endless if you have the right products and the right technology.
16. Maintain a Wishlist & Send Reminders
Many eCommerce sites don't have a wishlist option for their customers. Adding products I'm interested in a wishlist gives a highly accurate signal of whether I like it or not.
If the product is sitting on the wishlist for a week or so, you could send a timed email promoting that particular product and give a discount for it with a short expiry.
Conclusion
Marketing is one of the most important aspects of an eCommerce site. It's also constantly changing, and it can be difficult to keep up with all the new strategies thrown your way.
That said, you should always be looking for ways to improve your marketing efforts to align with what customers want and need at every stage in their decision-making process.
Use these 16 tips as a starting point, but don't stop there when it comes time to build out your digital marketing plan!
What marketing tactics have you not used yet in your store? We'd love to hear from you in the comments below.
Srini is an entrepreneur+developer who realised launching a successful product is much more than building cool features. He has helped numerous startups and businesses build successful businesses for the past 13 years.